Blow me if it's not 2023 already. Last time I looked, we were at the tail end of the most glorious summer on record in 2022. We'd enjoyed long hot days and warm sunlit evenings through July and August, and we were looking forward to jetting off to the South of France to chase the Autumn sun.
And suddenly, it's February.  Autumn's been and gone. Christmas has been and gone, and I've had it up to here (jabs at forehead) with the English winter – with several weeks still to go.
Worst of all, we're three road trips down and I haven't told you about any of them!
So, this is the Cook's Tour version of those trips. You can skim the lot and get right up to date without leaving this page. Or you can make a large cup of tea (or a gin and tonic, I don't care), find a comfy chair, and enjoy them in a little more detail by following the links (in red).
Highlights:
Five days in the magical ancient city of Avignon with everything in walking distance.
One of the best AirBnB's ever (part of a 12th century church).
Wedding anniversary complete with free French Champagne.
Lowlights
Terrible coffee. Like, the worst ever (made up for by the champagne).
Part 2: Saint-Saturnin-Les-Apts
Highlights:
OMG. Everything they say about Provence is true. And four days was not long enough.
The best AirBnB, ever.
Friends. That's why we went, and that's what we enjoyed the most. Catching up with lovely friends from Australia.
Lowlights
Very scary, narrow, winding, mountain roads. And they drive on the wrong side. Fast
Highlights:
Looks terrible, doesn't it?
All inclusive week in a 5-star, beachfront hotel in Corfu.
Perfect weather, great food, free drinks, upgraded room with sunset views.
What could possibly go wrong?
Lowlights:
Nothing in isolation spoiled our enjoyment. It was the multiplier effect of a million paper cuts that turned our Corfu idyll into a Big Fat Greek disaster!  You'll have to go to the full version to find out why.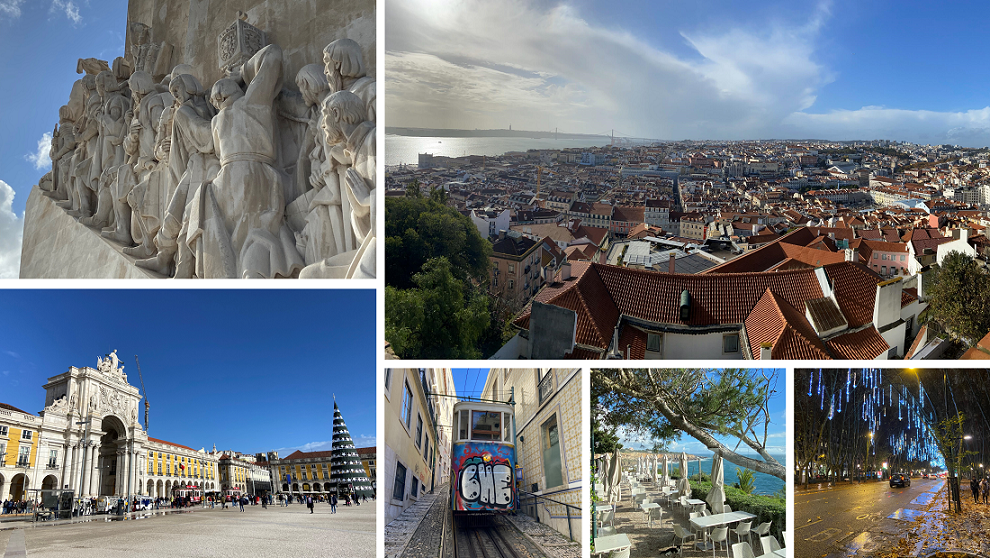 Highlights:
Loving Lisbon!
From the raunchy caberet show on our first night. . .
. . .to the food, views, hills and trams.
Centuries-old tiled pavements and cobbled streets.
Lovely, friendly Portuguese.
Lowlights:
Nothing!  No, I tell a lie. There was one night when the heavens opened and we'd forgotten our umbrella.
And that's the only complaint I have about our week in Lisbon.  Loved it!
Part 2: Doing it Tough in Tavira
Highlights:
Another wonderful AirBnB. 
The weather. 20 degrees in December. Heaven!
Pretty little town on the Gilao River in the Algarve, near Faro. Everything in walking distance.
The whole of the Algarve which we explored by car.
Sharing it with dear friends from Australia. A holiday is always twice as good when it's shared with others.
Lowlights:
Not enough time. We're coming back. In winter again.